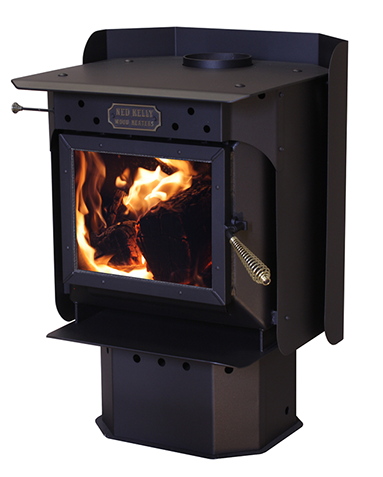 The Large Bushranger
The Bushranger allows you to enjoy the superior warmth and comfort of solid fuel heating.
Rustic in appearance, this efficient and environmentally friendly heater has been designed to generate convected and radiant heat. This ensures maximum heating capacity whilst maintaining low clearances, emissions and overnight burning.
The large firebox is partially surrounded by an insulating shroud. This creates a hot air chamber allowing for natural convection, minimizing the need for fan forced heat and ensuring the most efficient use of firewood.
The single air control system makes operating your heater simple and the large self cleaning front glass door provides easy reloading. A three-speed fan is fitted as standard.

Railway Crescent Daylesford | PO Box 51 Daylesford Vic 3460 | t: 03 5348 2586 | f: 03 5348 1200